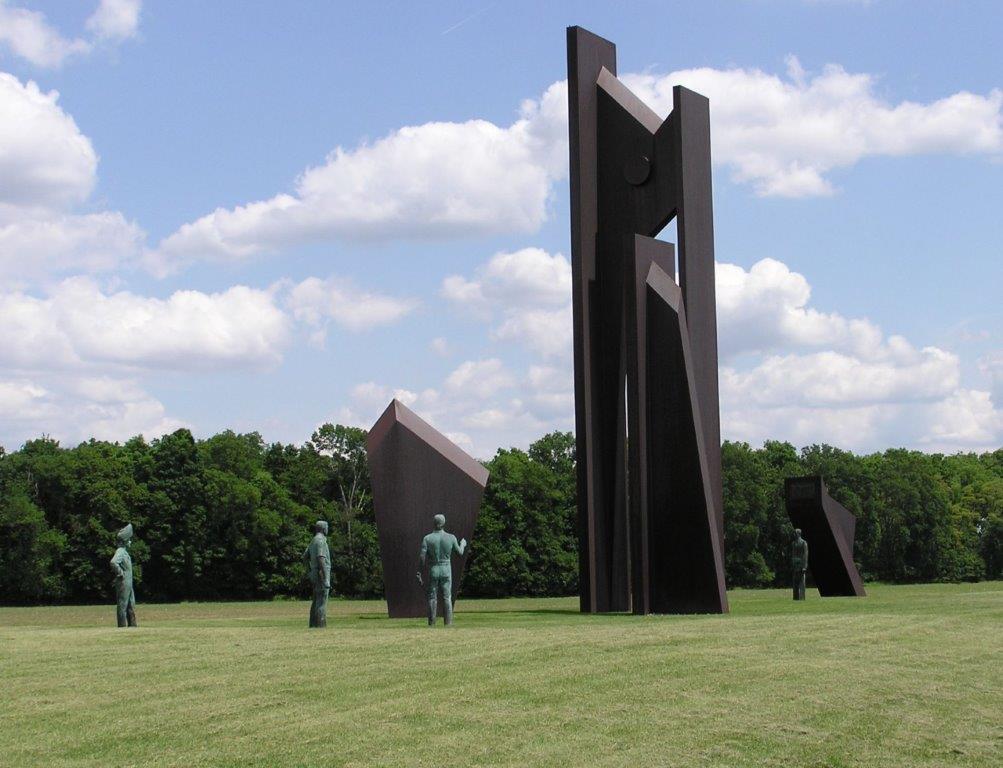 K & M Machine-Fabricating, Inc. was founded on January, 12, 1951.
The Company provides complete fabricating and machining services to the energy, railroad, construction, earthmoving, mining equipment, machine tool and special machinery industries. We specialize in horizontal boring millwork and both the burning and fabrication of heavy gauge weldments. We are committed to continuing our practice of "Leadership Through Quality" in everything we do.
Our facilities in Cassopolis consist of three separate buildings. Our 34,775 square feet burn facility, completed in early 2000, houses our large computer controlled oxy-acetylene, plasma heavy metal cutting equipment, brake press and beveling operations. Our fabrication building, also completed in early 2000, is 85,355 square feet. All metal fabrication operations are completed in this facility. This facility has multi-axis robot, blasting and painting capabilities. Welding processes include robotics, inner shield, flux-cored, inert gas, submerged arc, stick electrode, mig and tig, all demanding technical excellence. Our original facility, which has seen several additions as our business has grown and expanded, is 248,400 square feet in size. All of our machining operations and final assembly work takes place in this facility. This facility is equipped with a wide variety of state-of-the-art CNC machinery for our industry, including horizontal and vertical boring mills; vertical turning centers; and horizontal machining centers with multiple pallets and automatic tool changers. Our fabricating and machining processes includes all types of steel, including high strength, low alloy and stainless, as well as aluminum and bronze.
K & M also has a sculpture division which has fabricated contemporary artwork for architects, corporations, colleges and universities, hospitals, libraries, state agencies and city governments in many areas of the country.
On our property you will also find an eight-piece sculpture complex entitled "The Builders". This sculpture was designed and dedicated to honor the men and women of the metalworking industry and the vital role they have had in the building of America. "The Builders" features the use of steel in sculpture on a scale that has rarely been attempted and with a precision that has been rarely considered. The weldments were fabricated completely by K & M employees, and it is with this visible tribute to the people, the industry, quality, productivity, and work ethics, that we welcome the challenges and opportunities of the future.
From our humble two person beginning in 1951, we have grown to become a recognized leader within our industry with a continuing growing workforce. While our business has changed tremendously over the years, quality and professional customer service remain key cornerstones of our Company.